You are here
Back to top
The Devouring Land (Paperback)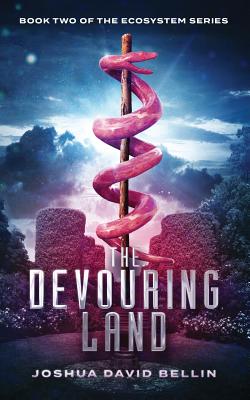 $11.99
Usually Ships in 1-5 Days
Description
---
The Ecosystem has awakened.

On the day of Miriam and Isaac's wedding, Sarah's village is attacked by monstrous creatures from the Ecosystem. With the community's leaders dead and few Sensors remaining, Sarah shepherds the survivors into the deadly forest surrounding the village. Her own Sense badly damaged in an earlier attack, she must fight through a host of new threats in hopes of discovering the place where her mother was born, rumored to be home to a community of healers.

When another attack decimates her band, they are rescued by a group of people under the leadership of a man named Gabriel. Taking Sarah and the remnants of her village to a sheltered city ruled by healer-women known as queens, Gabriel instructs Sarah in the Ecosystem's origins and teaches her a new way of coexisting with its creatures. But the City of the Queens is haunted by a dark secret from the past, and Sarah will have to learn the truth of her lineage in order to save the people she loves and protect the world she knows.

The Devouring Land is the second book in a fantasy-adventure series that begins with Ecosystem (2018) and continues with House of Earth, House of Stone (2019) and The Last Sensor (2020).